New outfit post. Happy Monday everyone!
More - Altro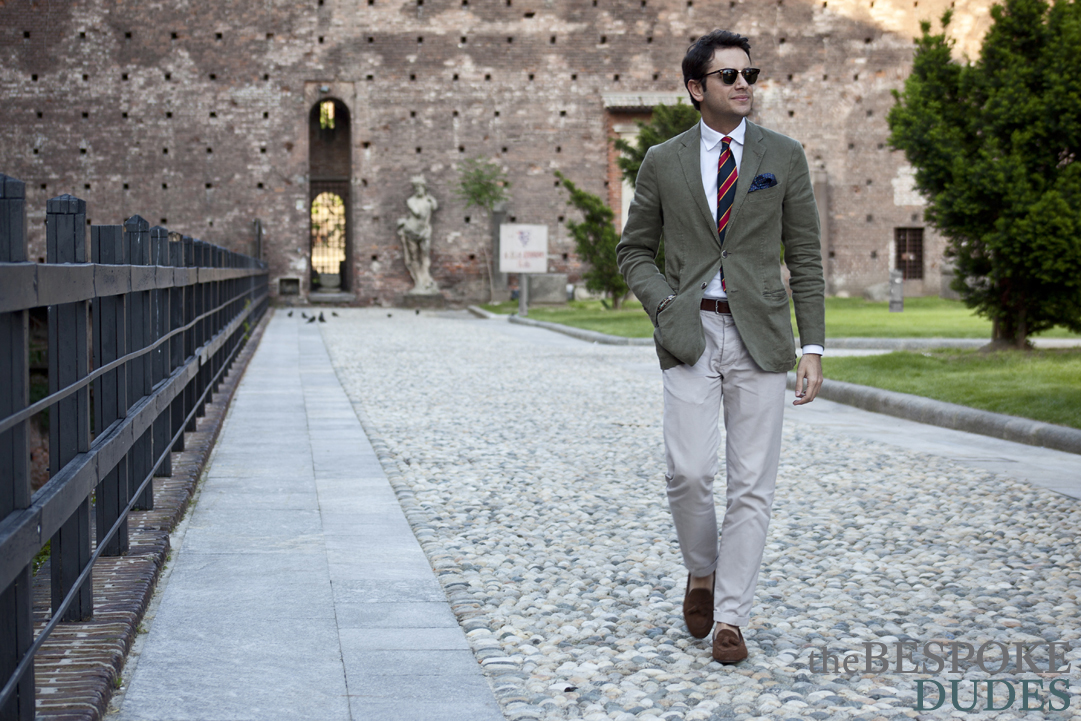 Military green, off-white and rust colour: this was the inspiration behind today's outfit. The military green blazer is by Suitsupply and features the high-end Larusmiani cotton, the trousers are by JFK68 and the tassel loafers are by Bow-Tie, a shoemaker from Madrid. New in: "Pebble Stone" cufflinks by Silvia Gagliardini, that you can buy here or here. Enjoy your week!
Verde militare, bianco sporco e ruggine: questa l'ispirazione dietro l'outfit di oggi. La Giacca verdone di Suitsupply è in cotone di Larusmiani, i pantaloni JFK68 ed i mocassini sono di Bow-Tie, calzaturificio madrileño. New in: gemelli "sassi del mare" di Silvia Gagliardini, che potete acquistare qui o qui.Buona settimana a tutti!
Thanks for visiting,Bespoke Hugs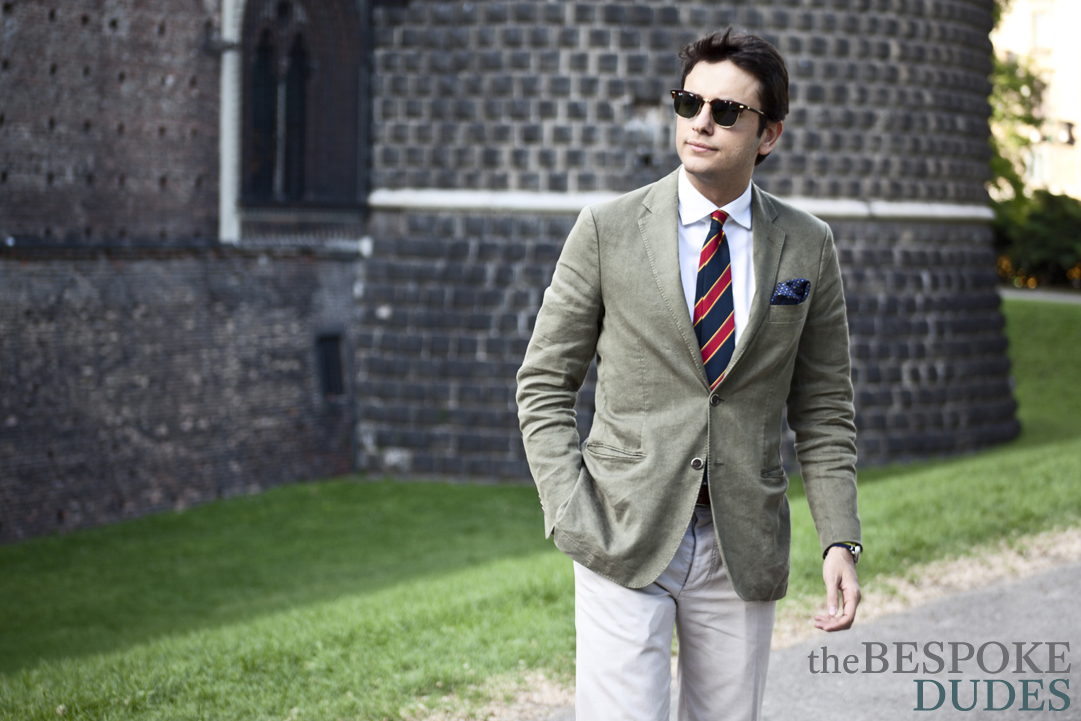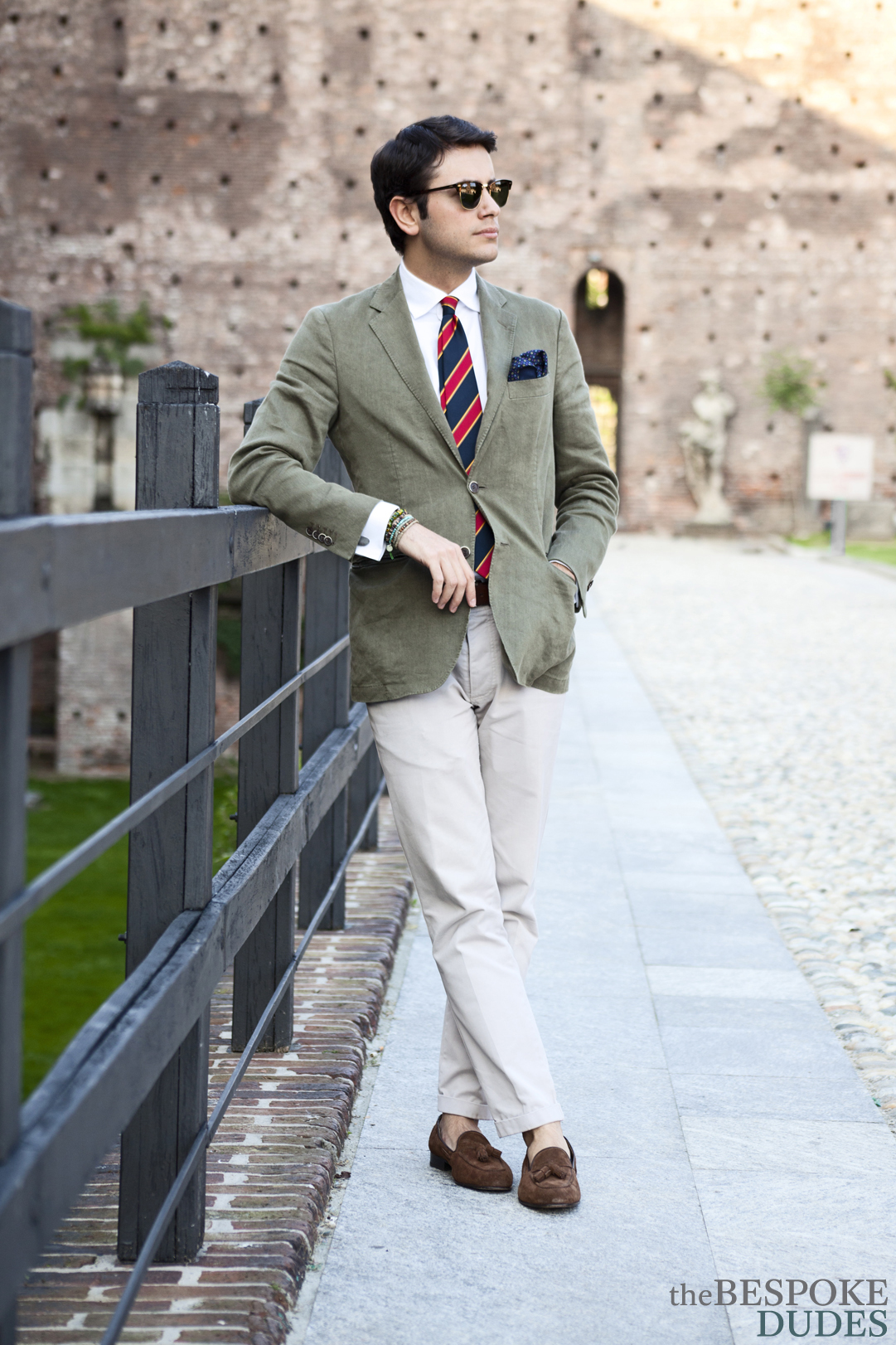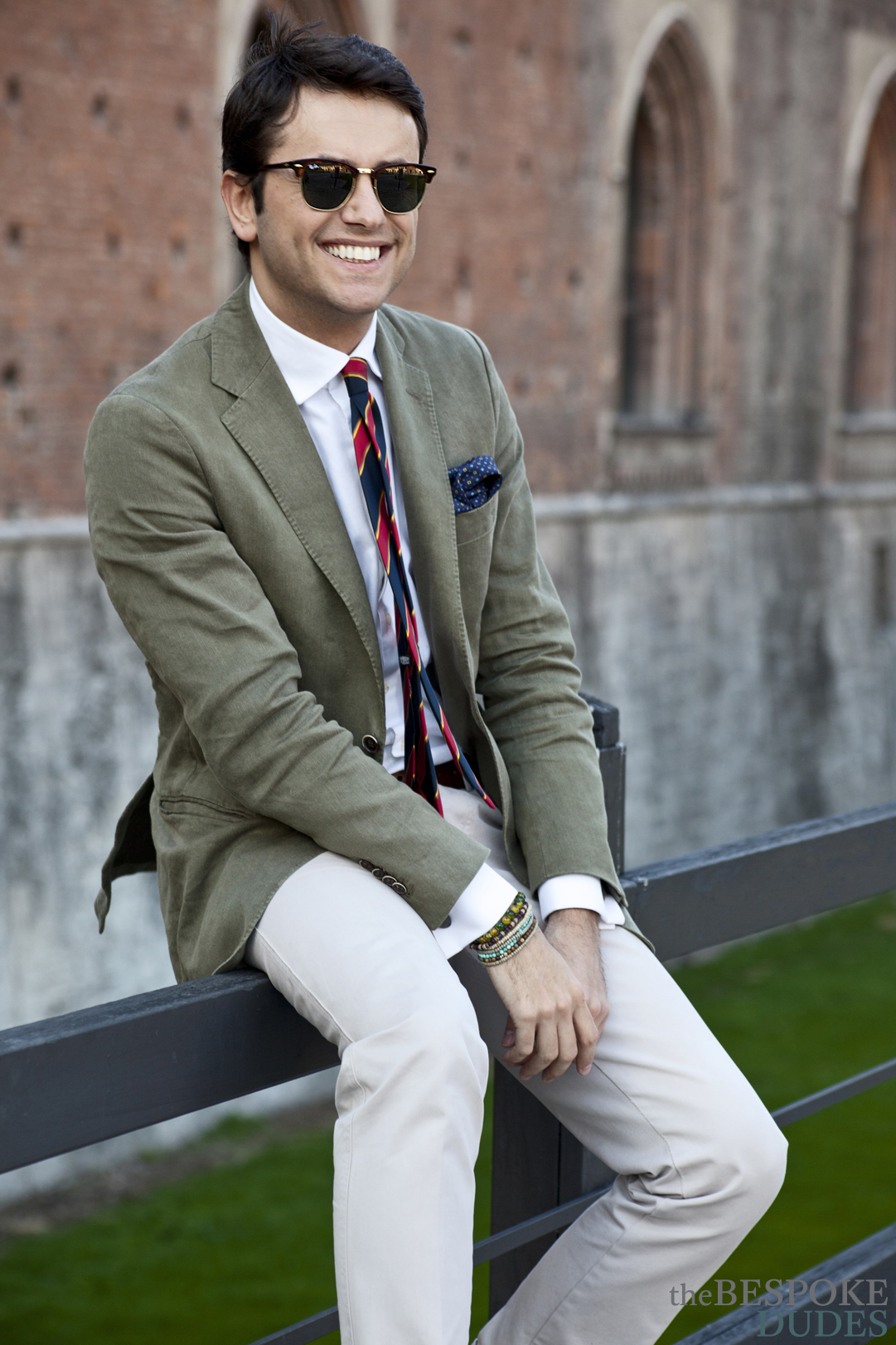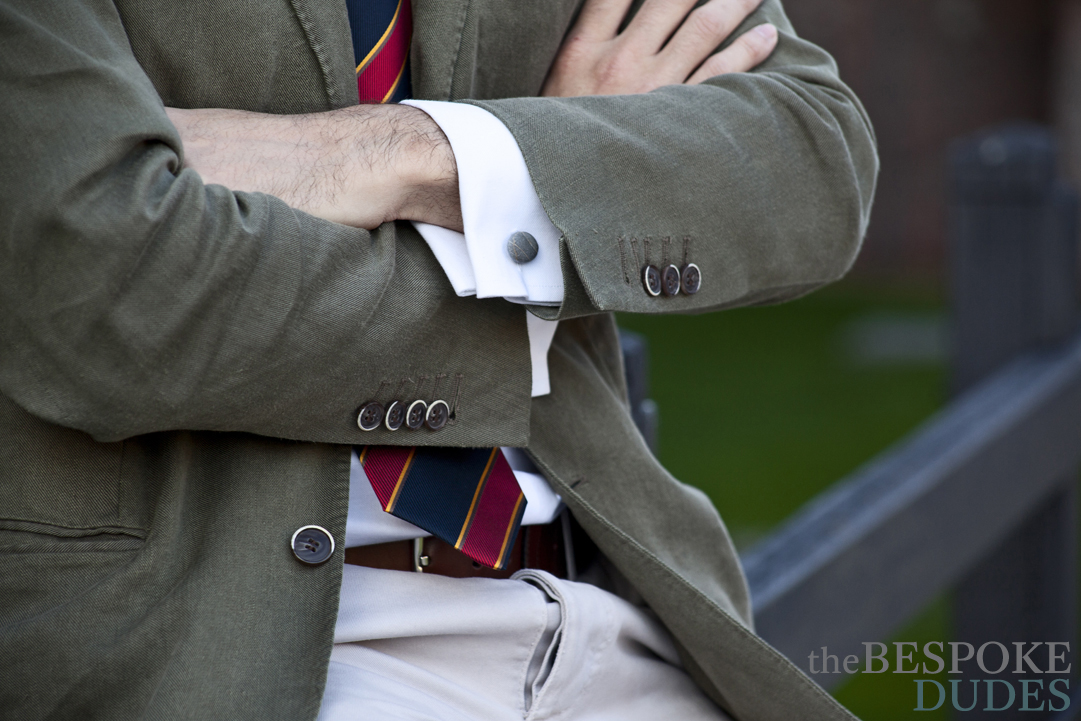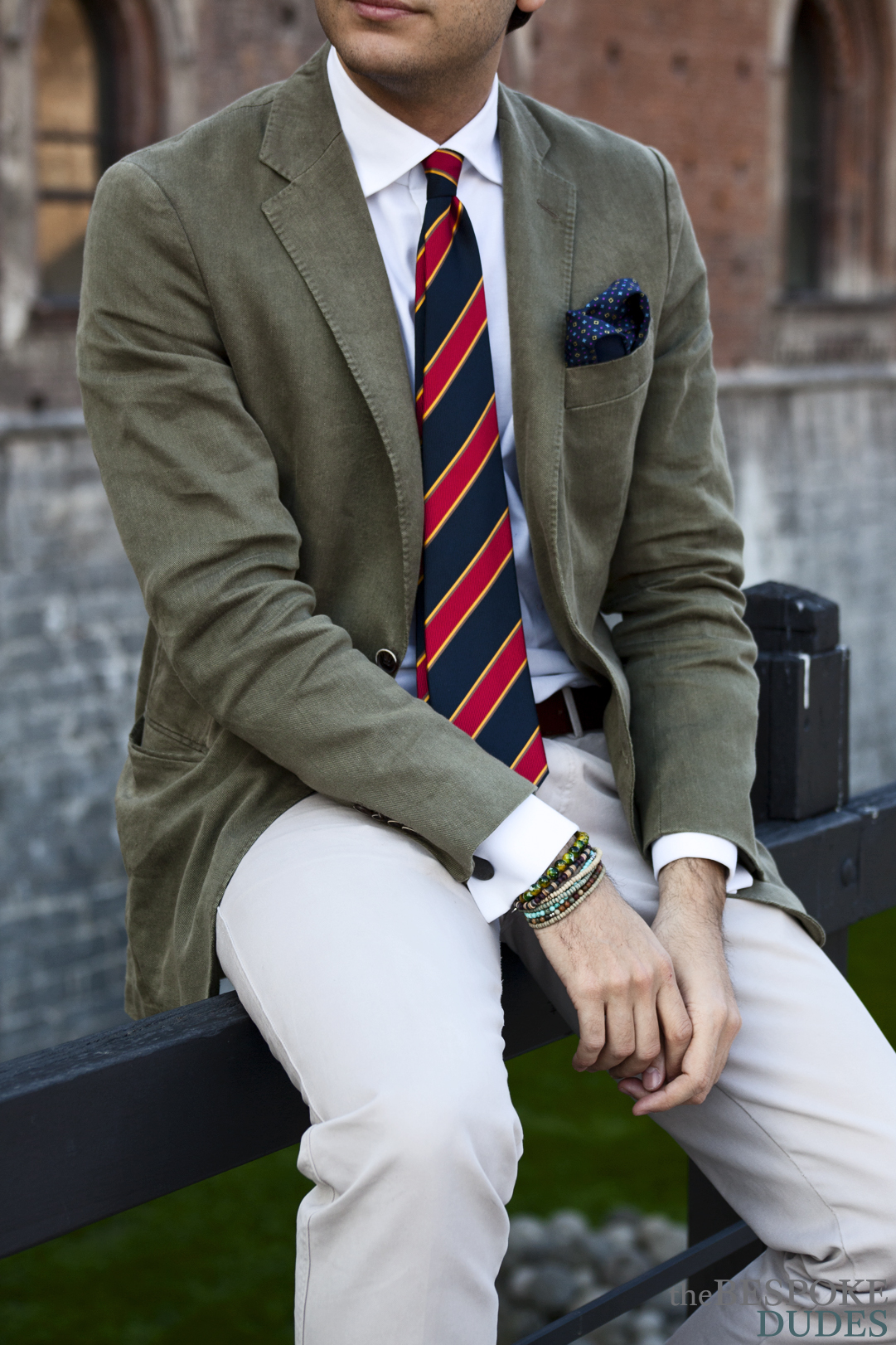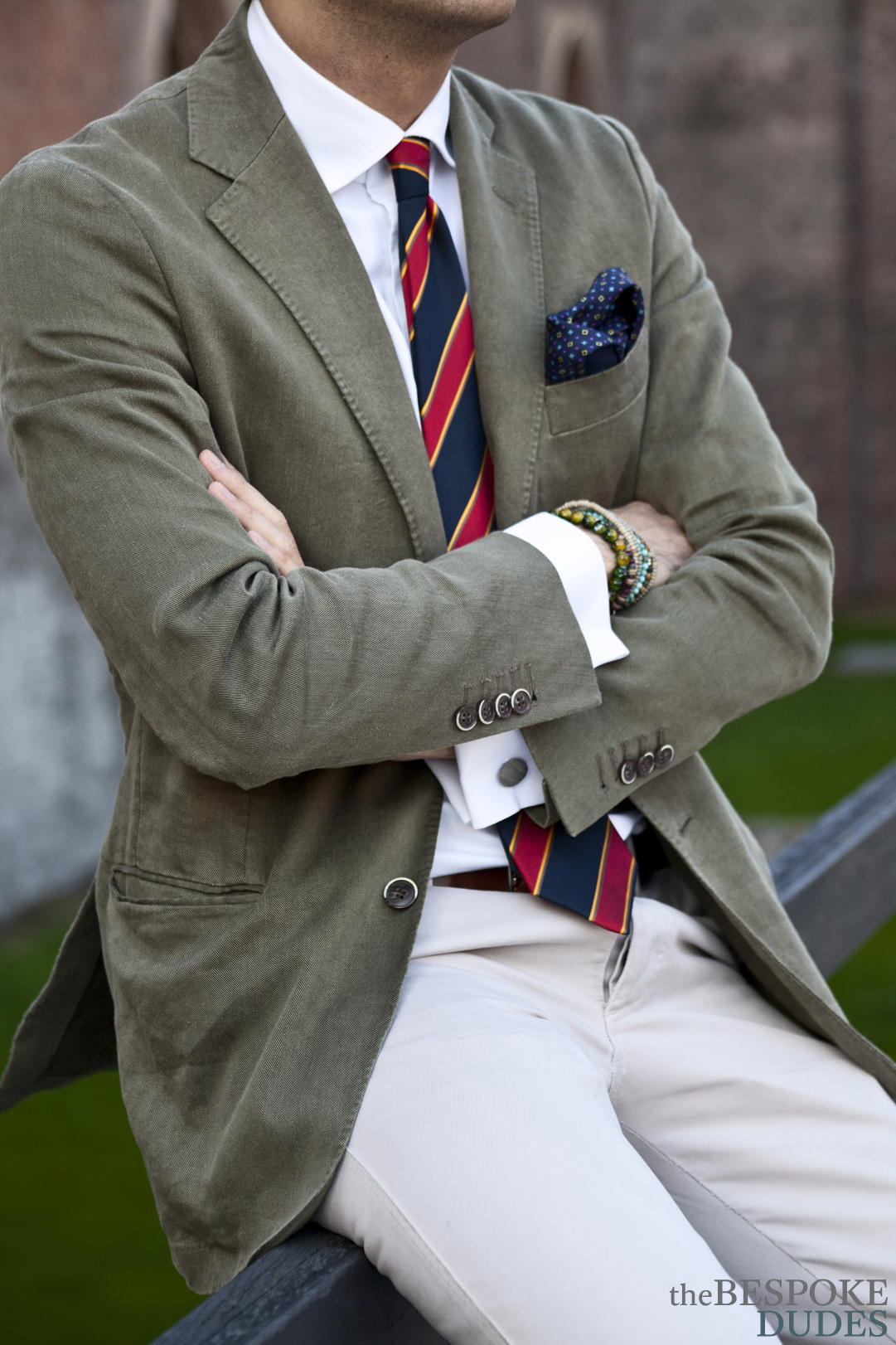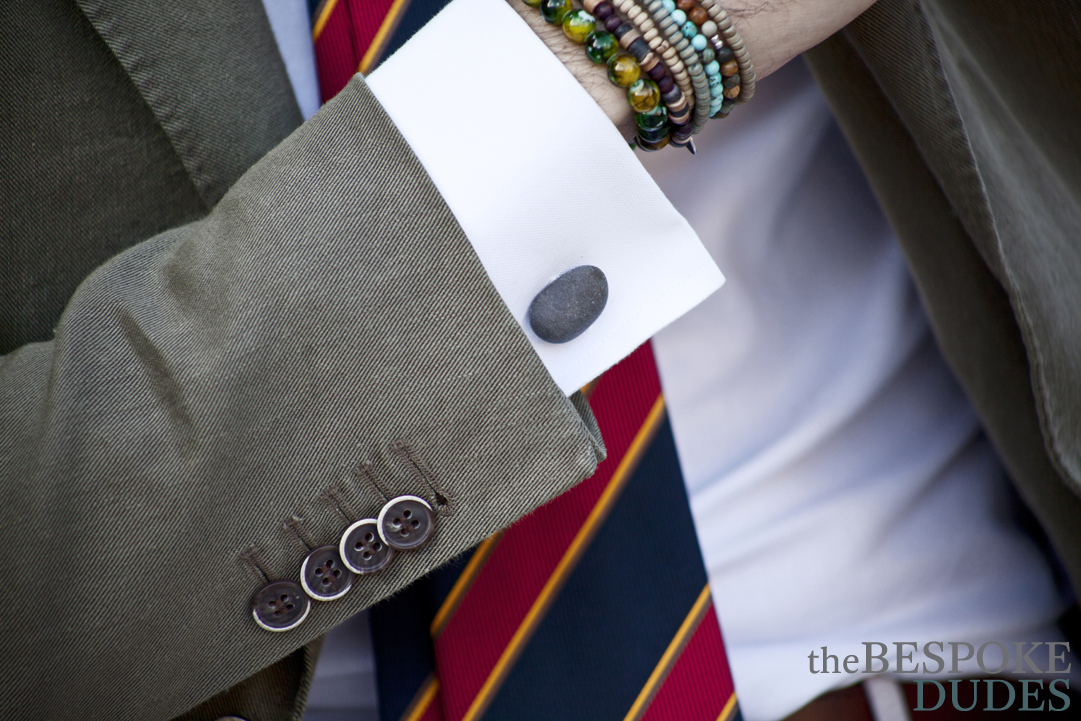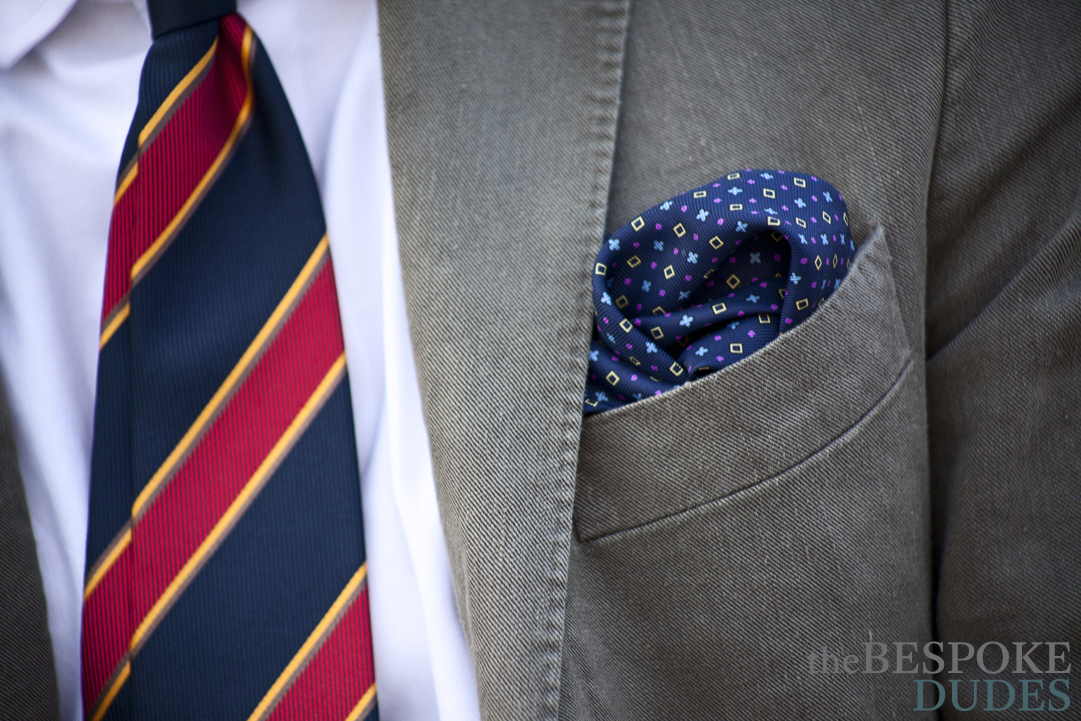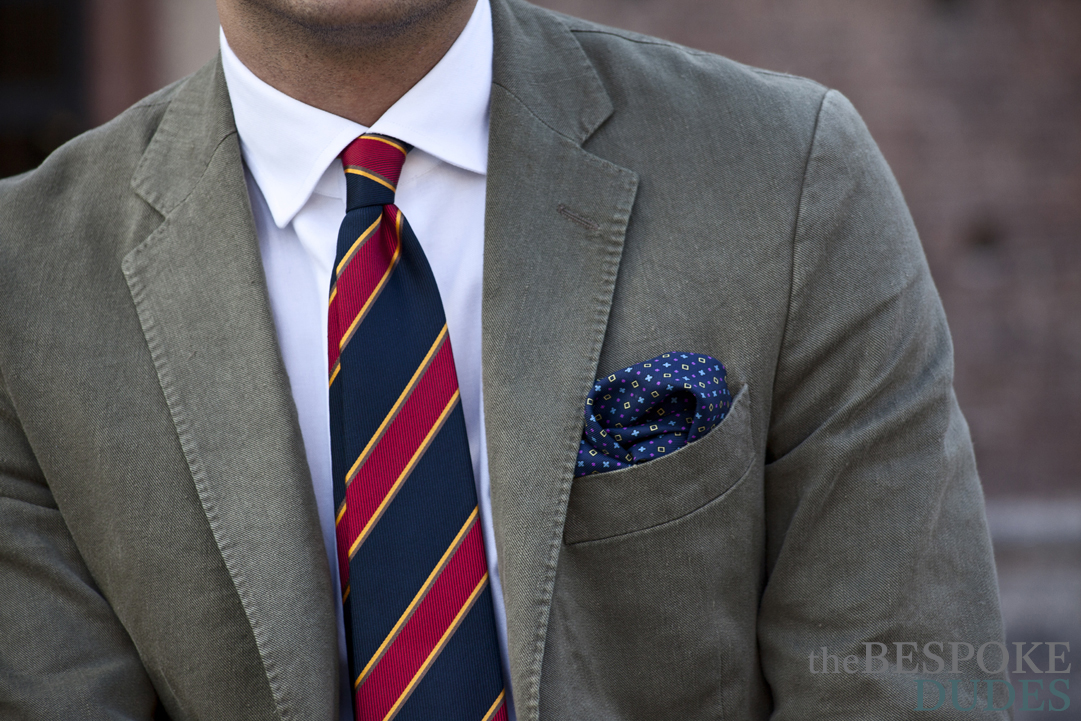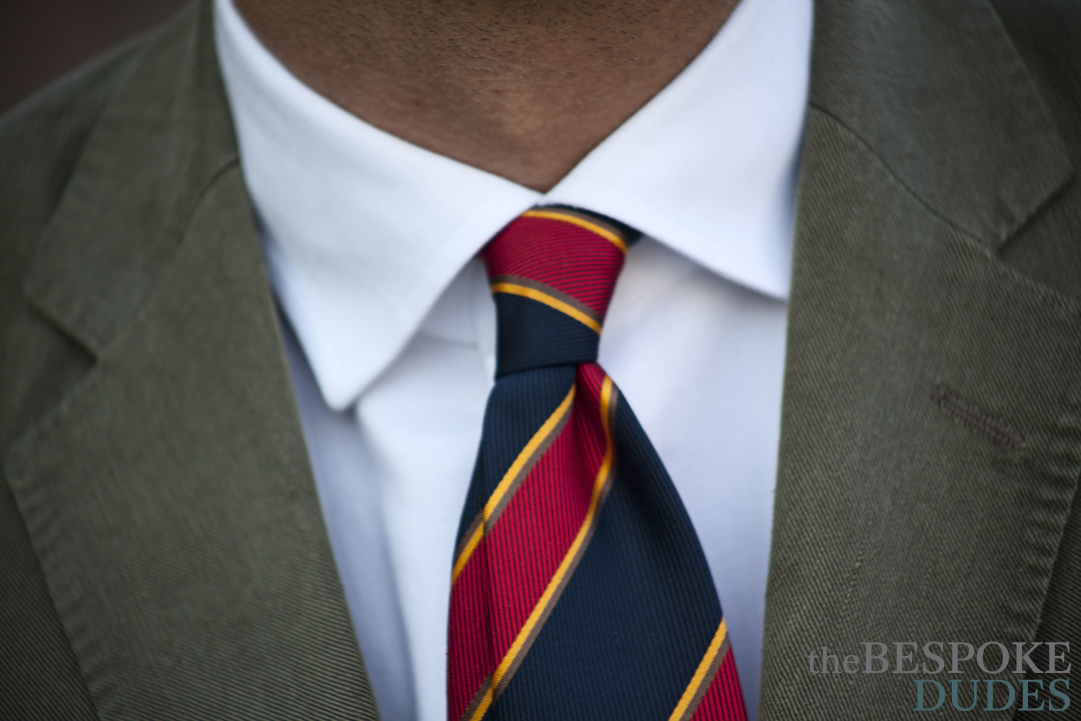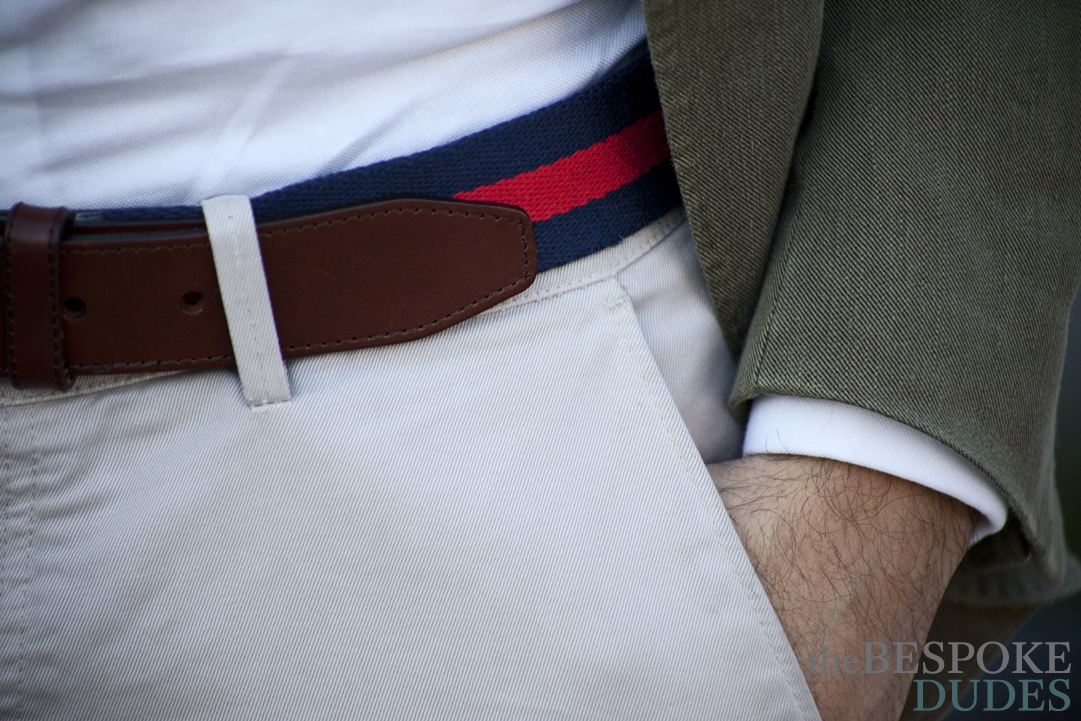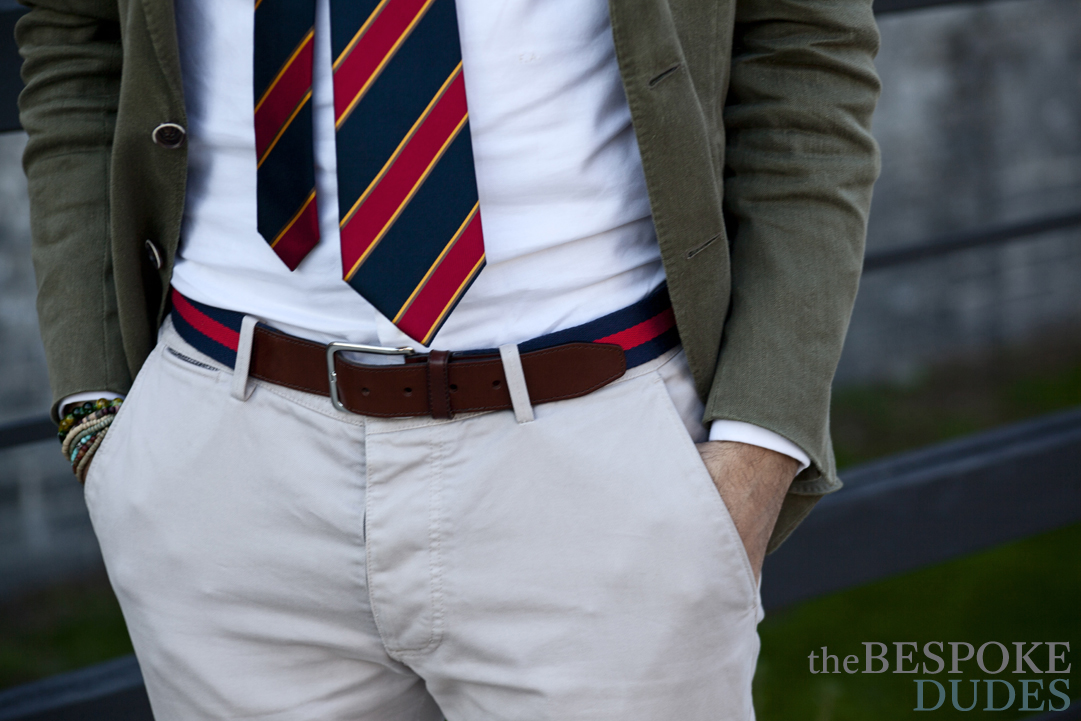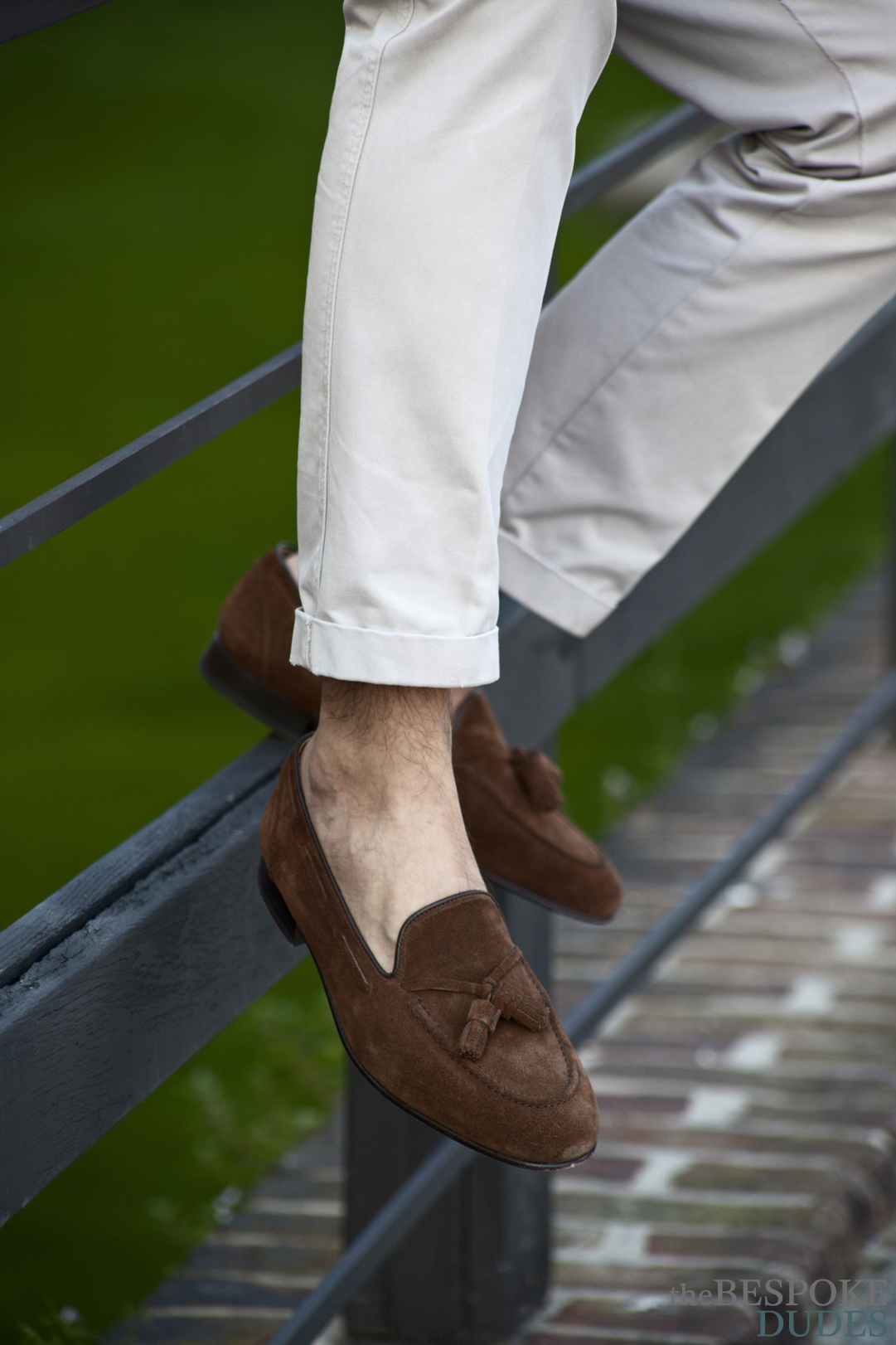 Rayban Clubmaster Sunglasses (buy here) // Suitsupply Copenaghen Blazer (buy here) // Vintage Regimental Tie // Olga Milano Shirt // // Silvia Gagliardini Cufflinks (buy here) // Viola Milano Bracelets // Banana Republic Striped Belt // JFK68 Trousers // E. Marinella Pochette // Bow-tie tassel loafers
If you like what we are doing here, please consider following us on Facebook - Tumblr - Twitter - Instagram
Ph. Credits: Giorgio Pesce