Some days ago I spent a pleasant afternoon along with Santo Barillà, incomparable style and savoir-faire mentor, and other friends like Gianni Fontana of The Style Buff, Antonino Barillà (Santo's son) e Ken Takehara. Useless to say that I have learnt a lot from this encountering in terms of sartorial knowledge. We met at Sciamát showroom, with which Santo collaborates, in Via del Lauro 2, at walking distance from Piazza della Scala, in order to take measurements for a suit; I went for a versatile double-breasted jacket, 6 buttons (4 functional + 2 faux on the breast) in a four-season blu fabric, half-lined with gingham shirt fabric, concave shoulder, flap pockets with ticket pocket and deep side-vents. Of course I'm eager to see the final result, that I won't miss to share with you guys here on the blog. Click on Continue to see the pictures.
Thanks for reading,Bespoke Hugs
Alcuni giorni fa ho trascorso un piacevole pomeriggio in compagnia di Santo Barillà, ineguagliabile mentore di stile e savoir faire, ed altri amici, tra cui Gianni Fontana di The Style Buff, Antonino Barillà (figlio di Santo) e Ken Takehara. Inutile dire che è stata un'incredibile occasione di apprendimento per me. Ci siamo incontrati presso lo showroom di Sciamát, con cui Santo collabora, in Via del Lauro 2, a pochi passi da piazza della Scala, per prendere delle misure per un abito; ho optato per un fresco di lana blu, semi-foderato con tessuto camicia gingham, spalla concava, doppio petto versatile a imbuto con 6 bottoni, di cui 4 funzionali e 2 finti al petto, tasche a patella con ticket pocket e spacchi laterali all'altezza delle tasche. Sono ovviamente curioso di vedere il risultato finale, che non mancherò di postare qui sul blog. Cliccate su Continua per vedere le foto.
Grazie per la visita,Bespoke Hugs
Continue - Continua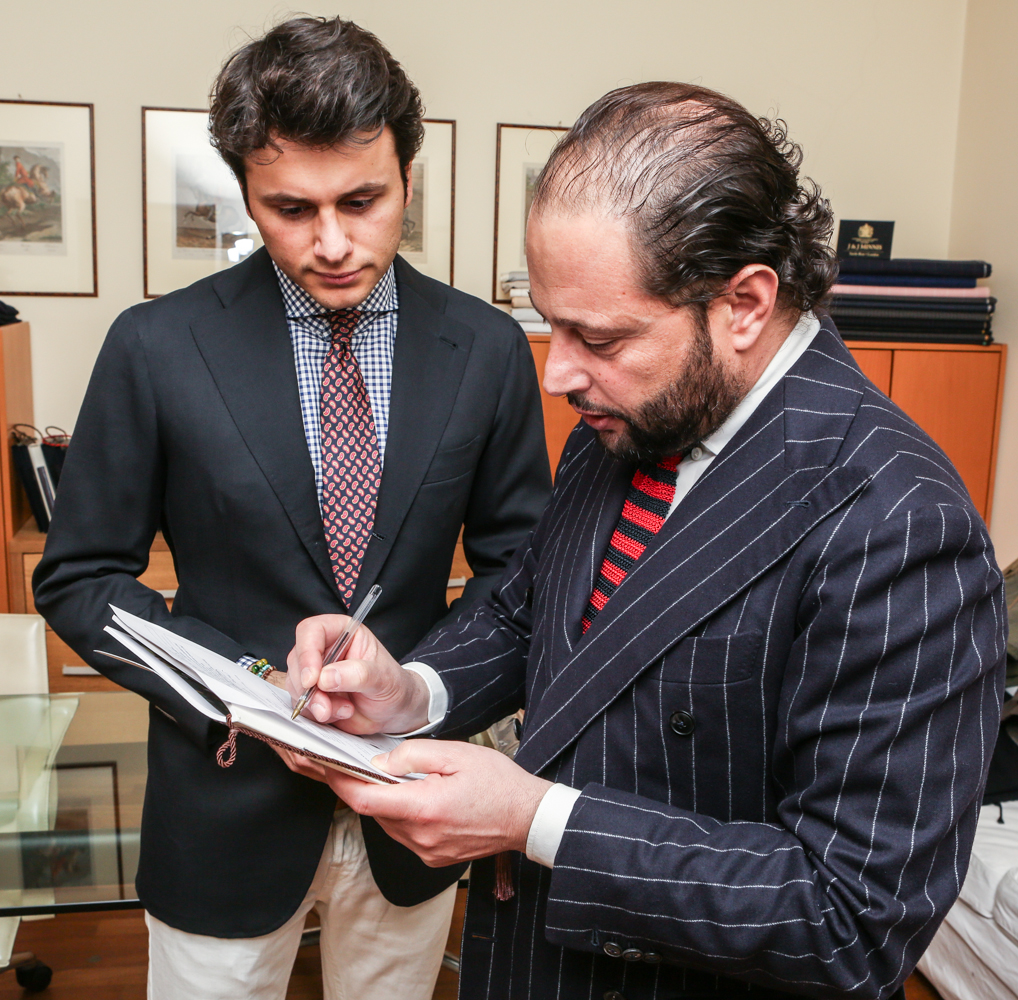 Filling the form with the suit's details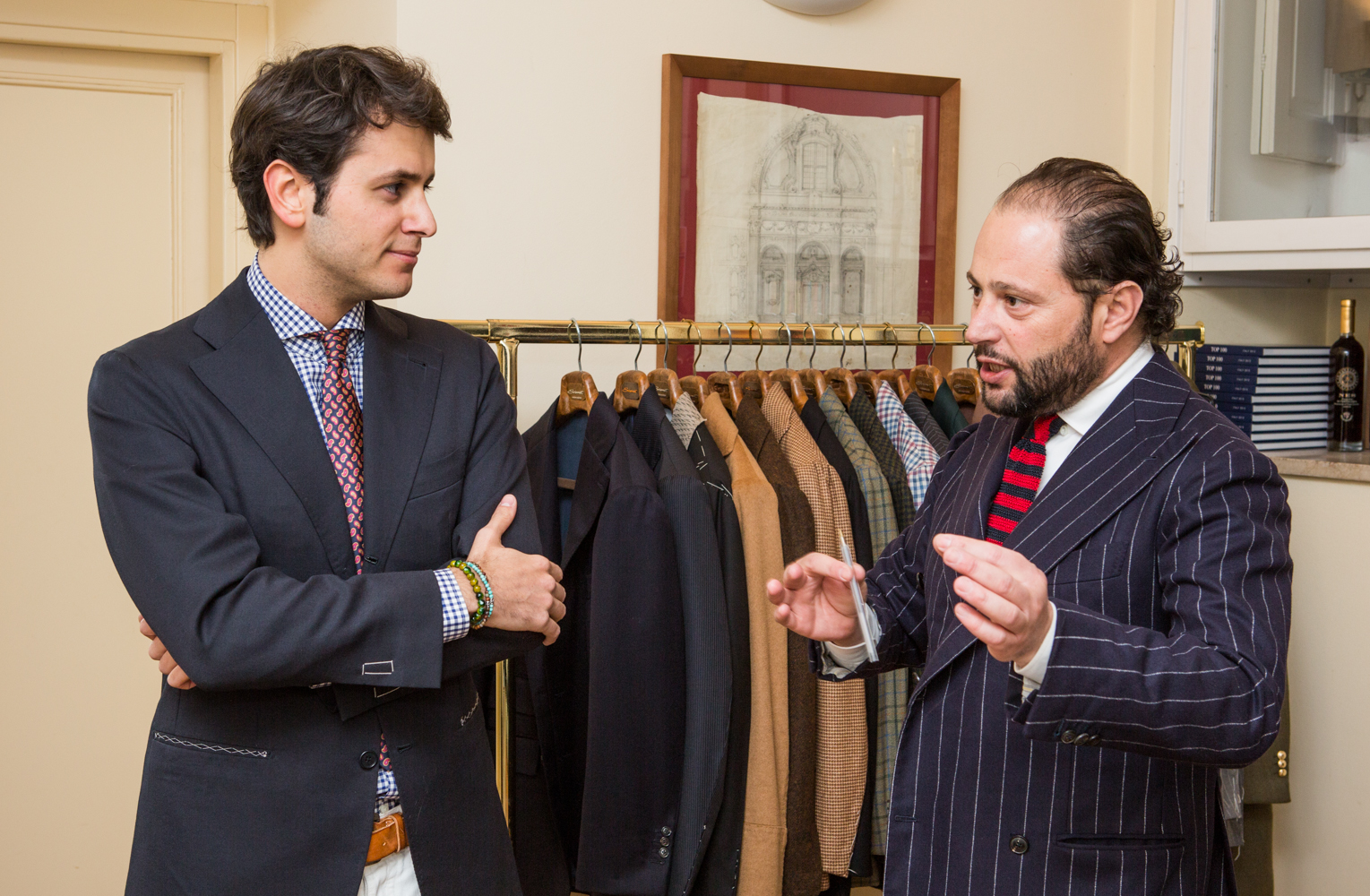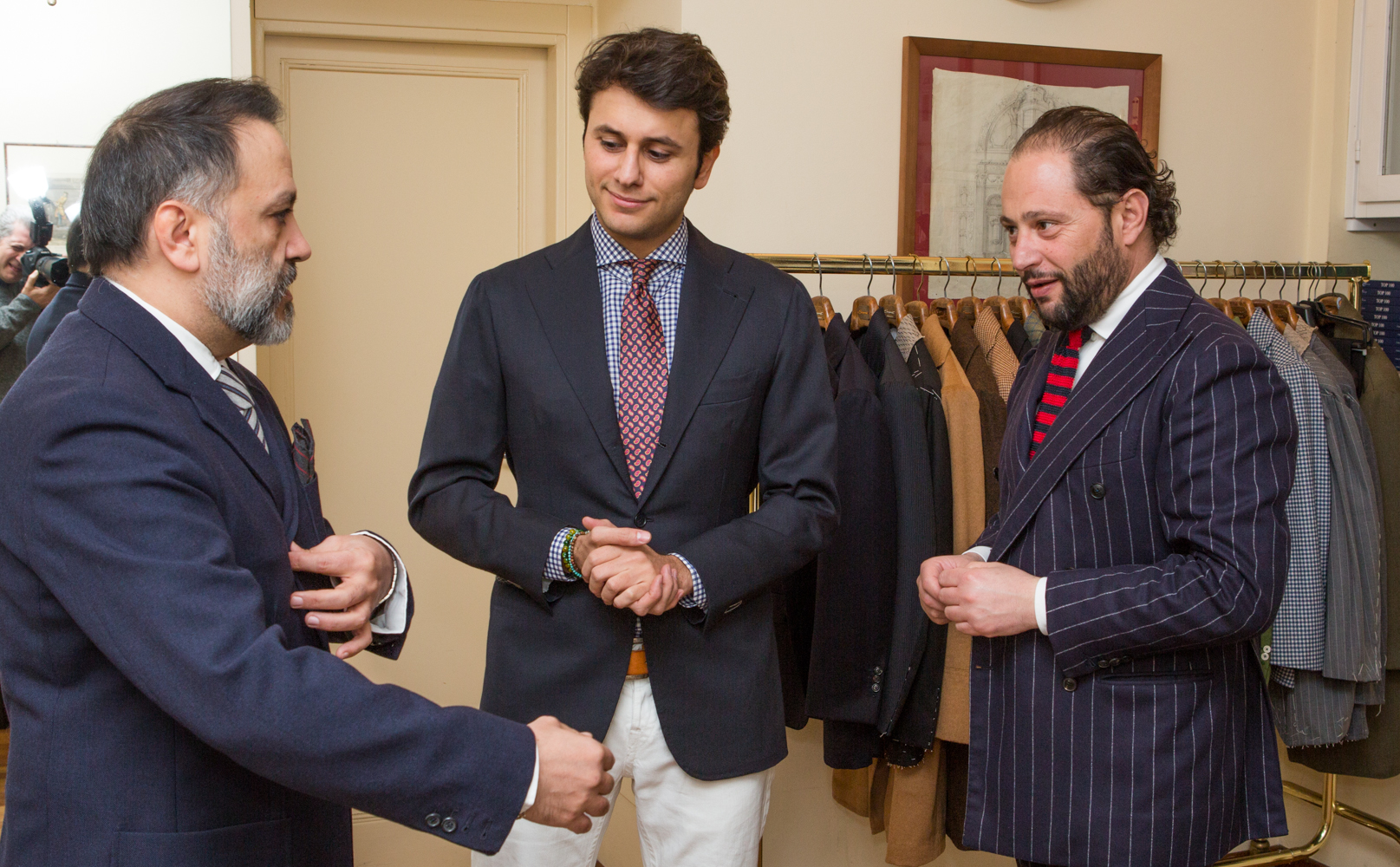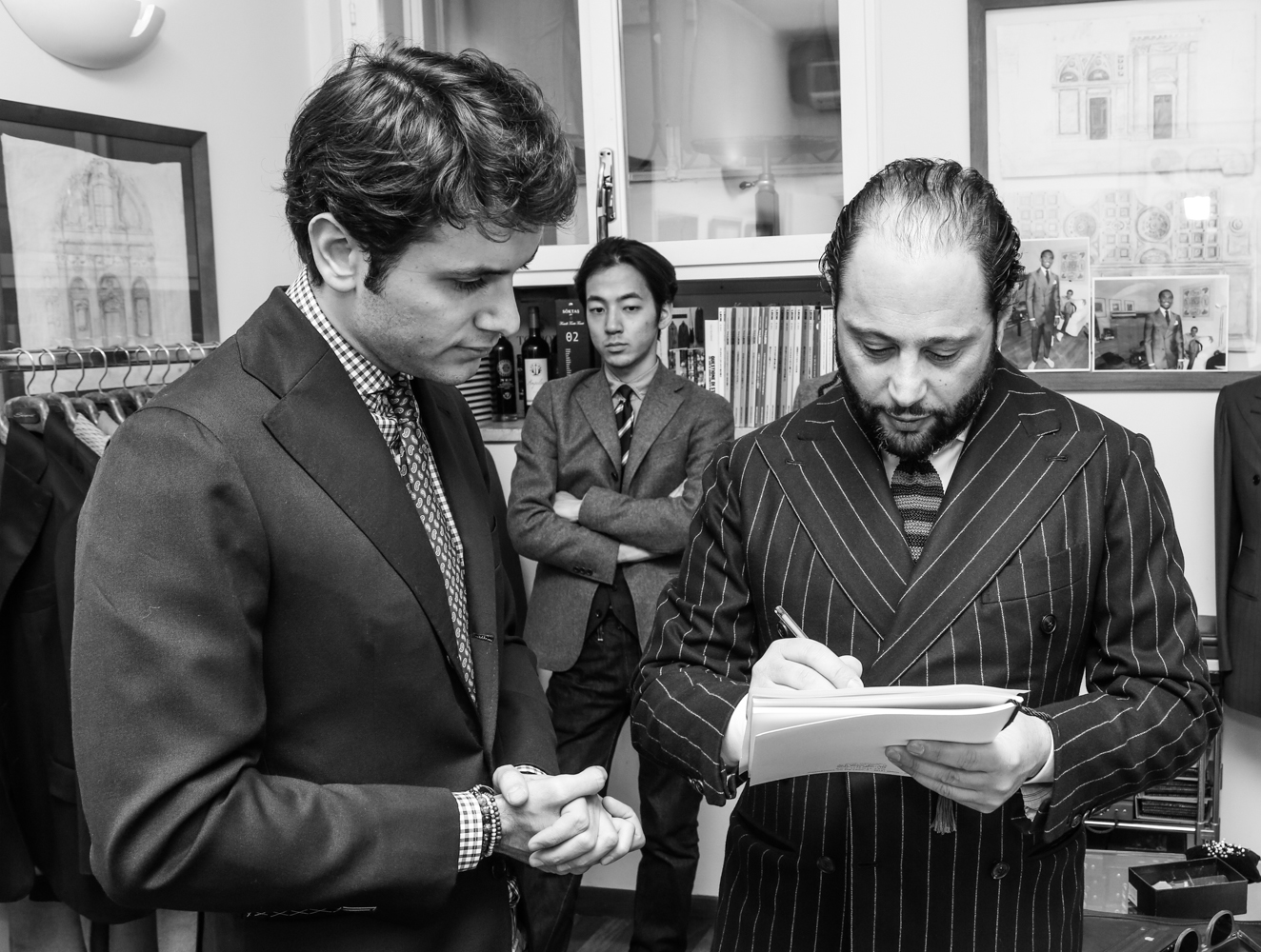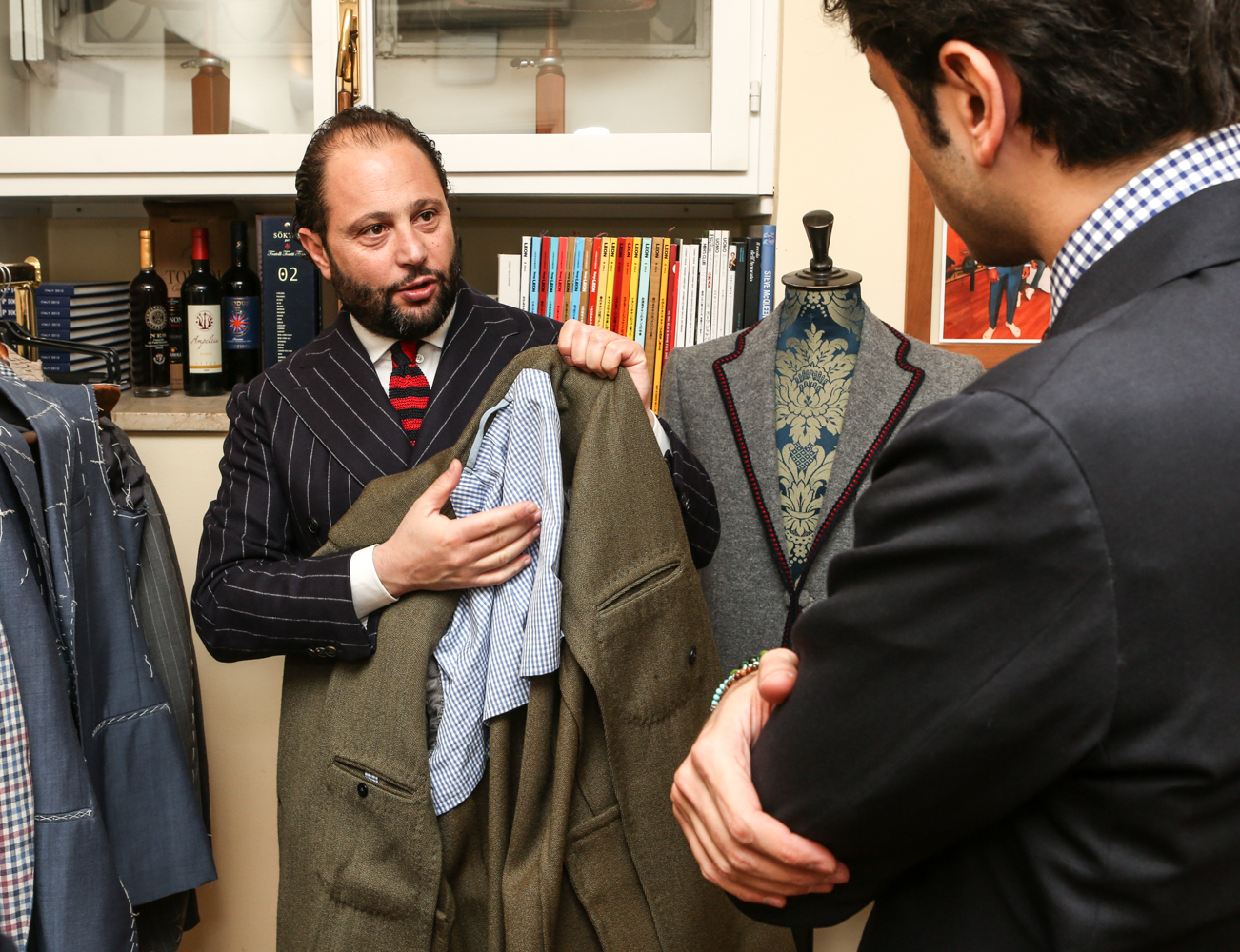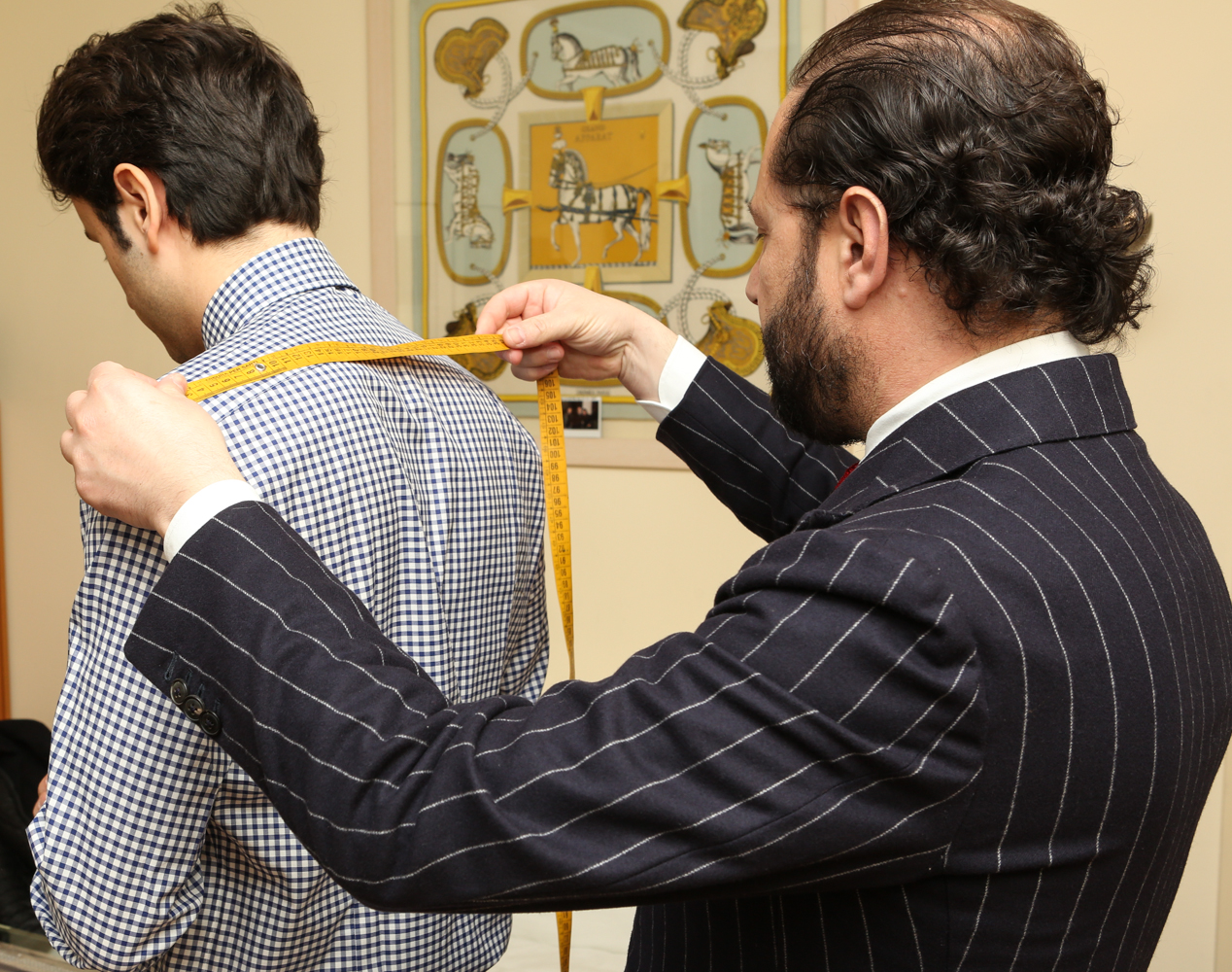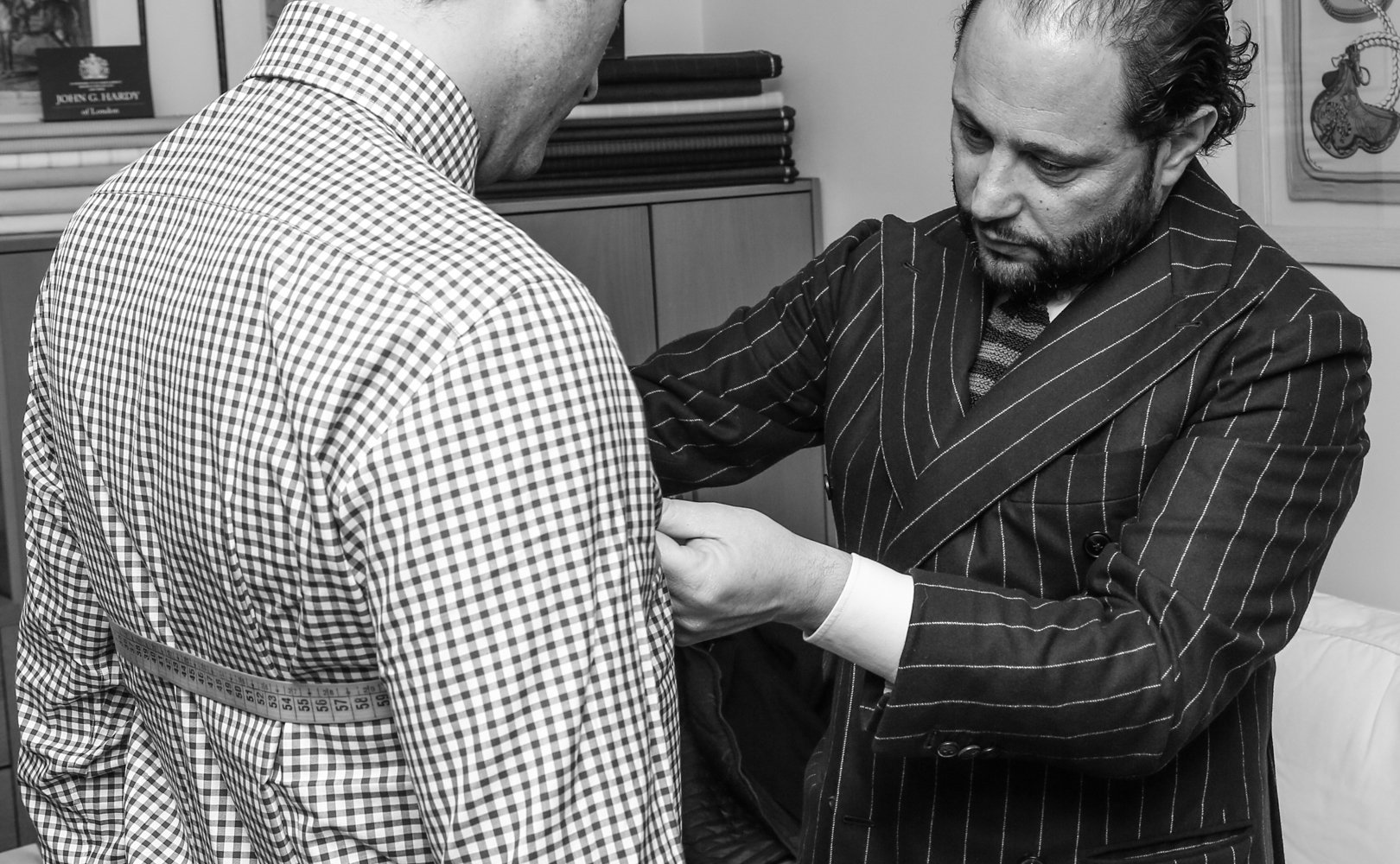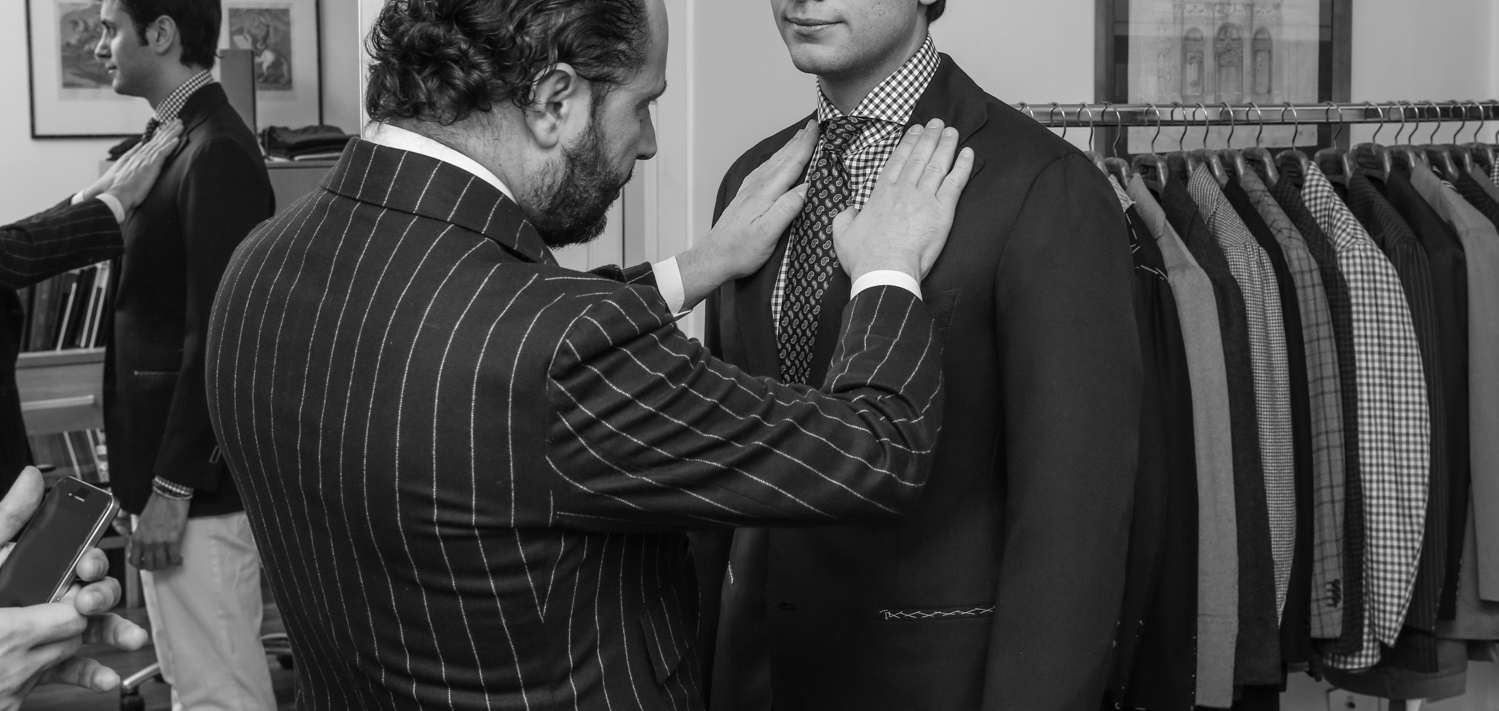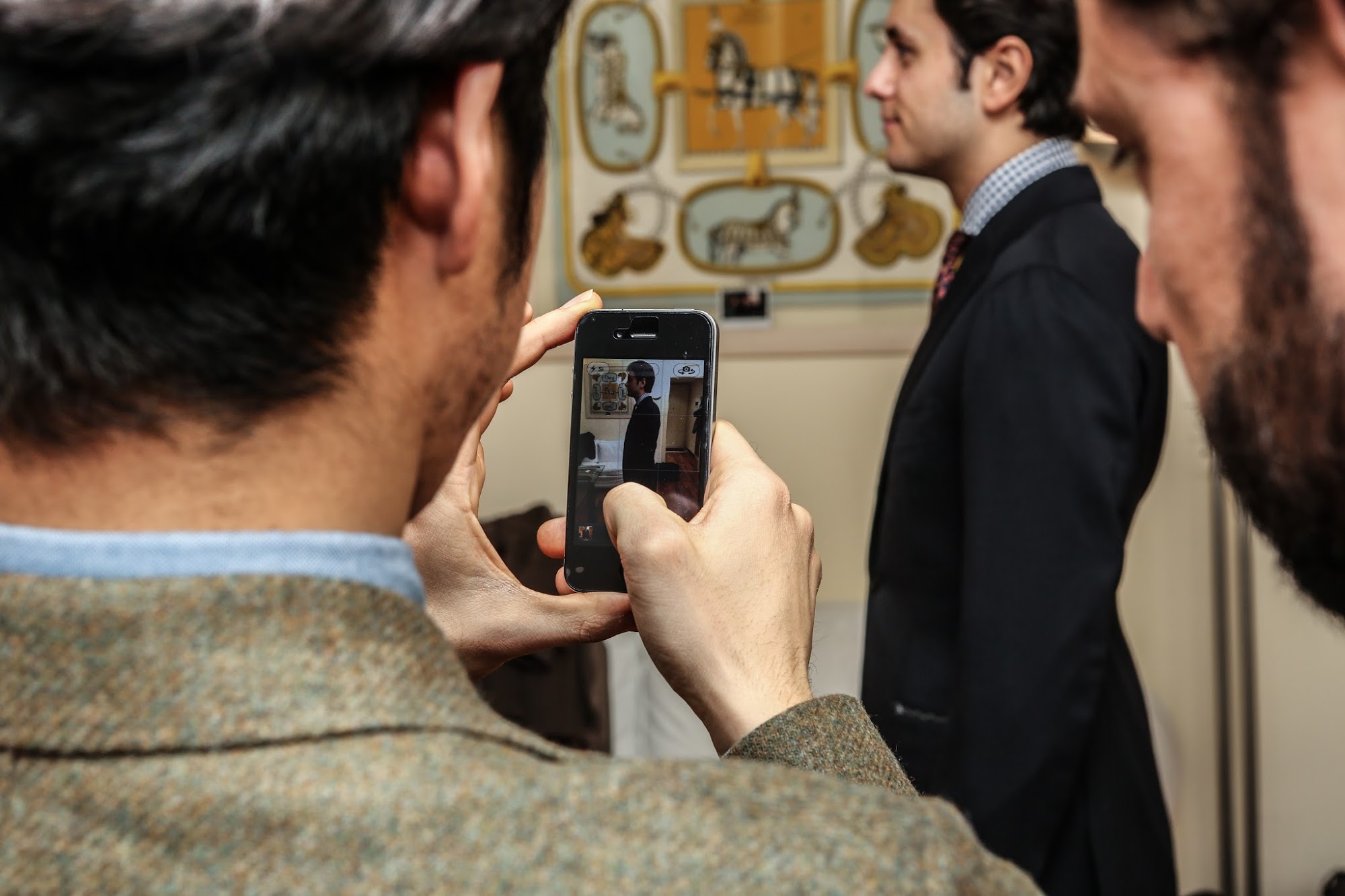 Since the tailor is in Bitonto, Santo takes pictures of the customer, in addition to the measuremens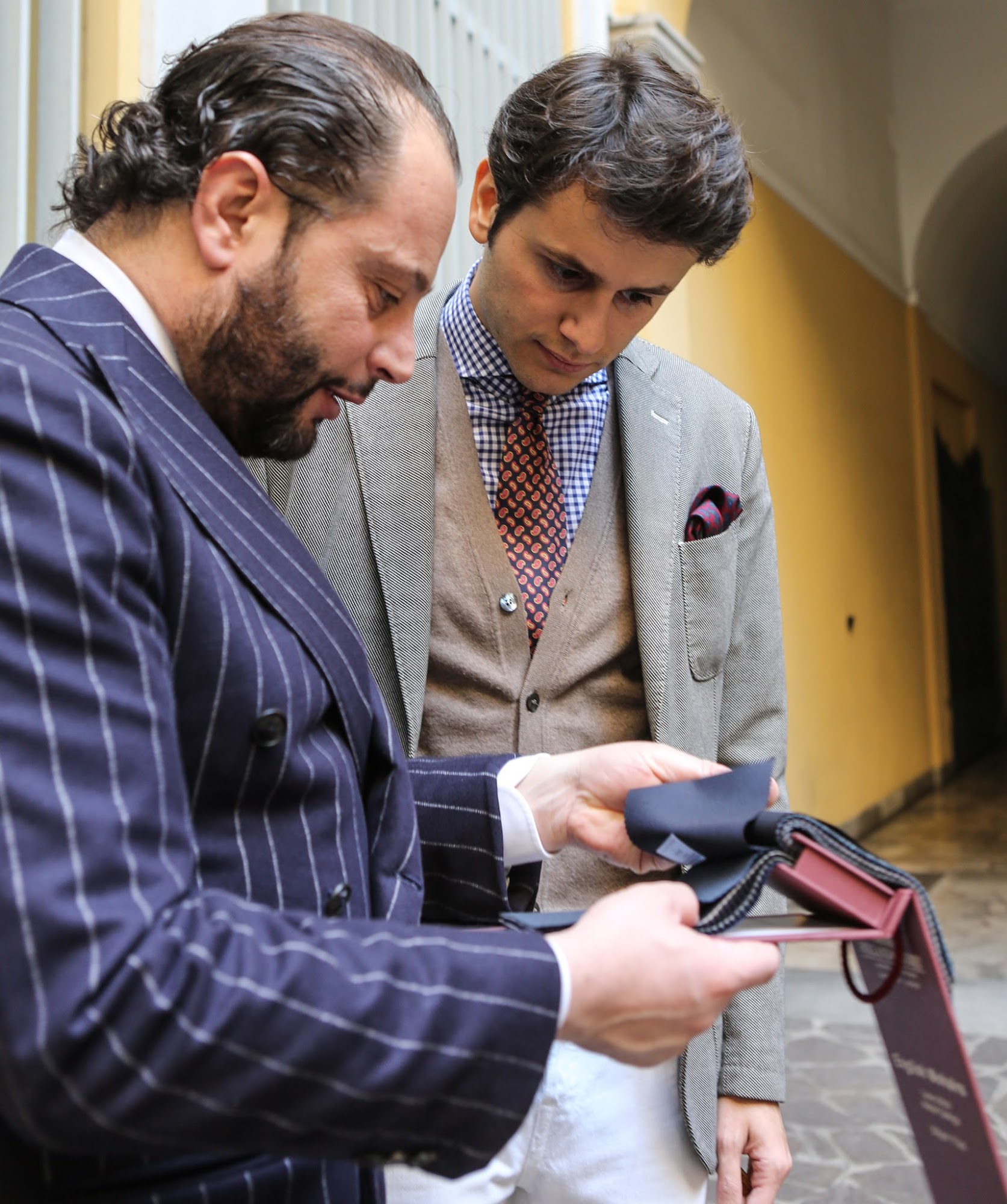 Choosing the fabric outside the showroom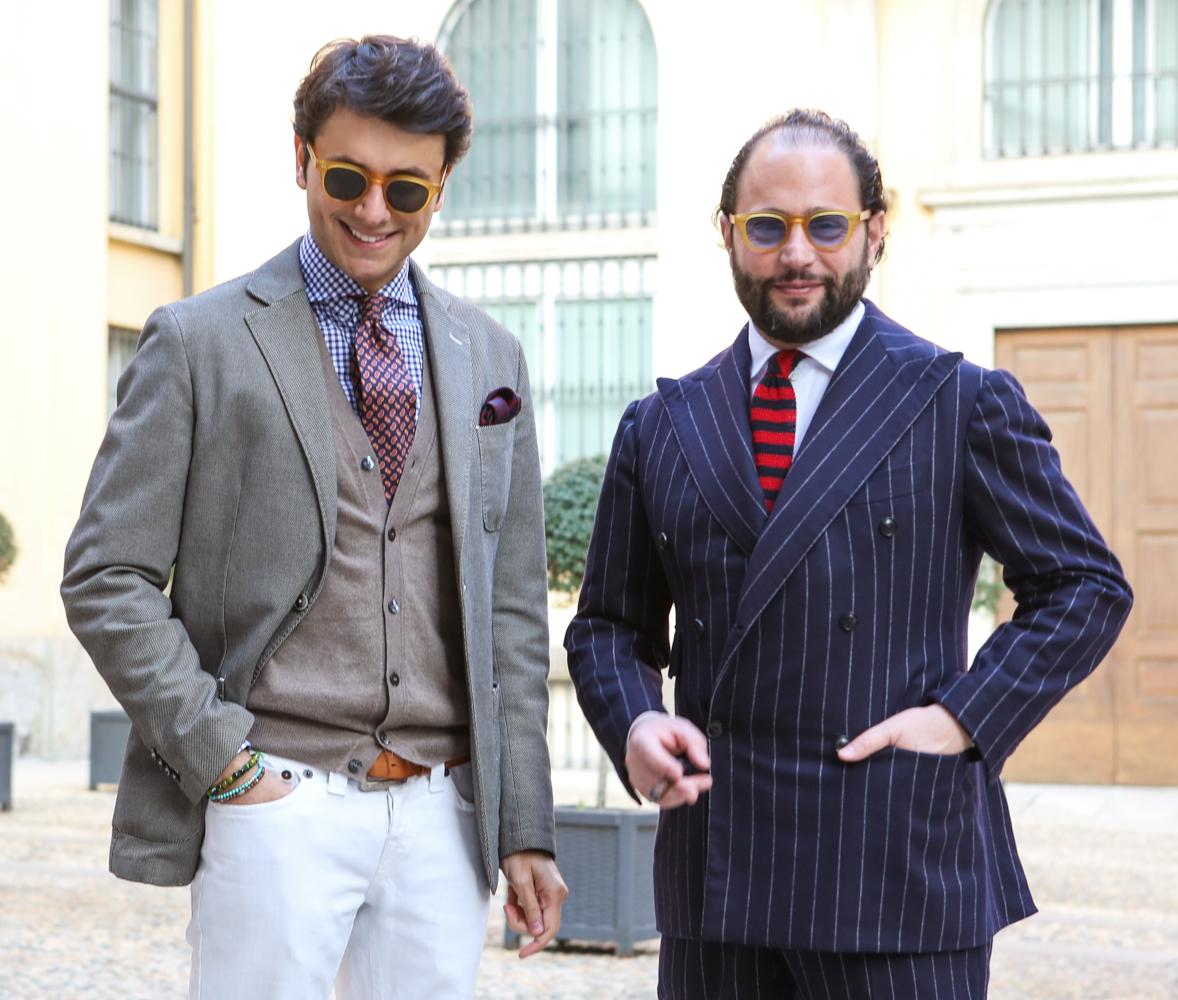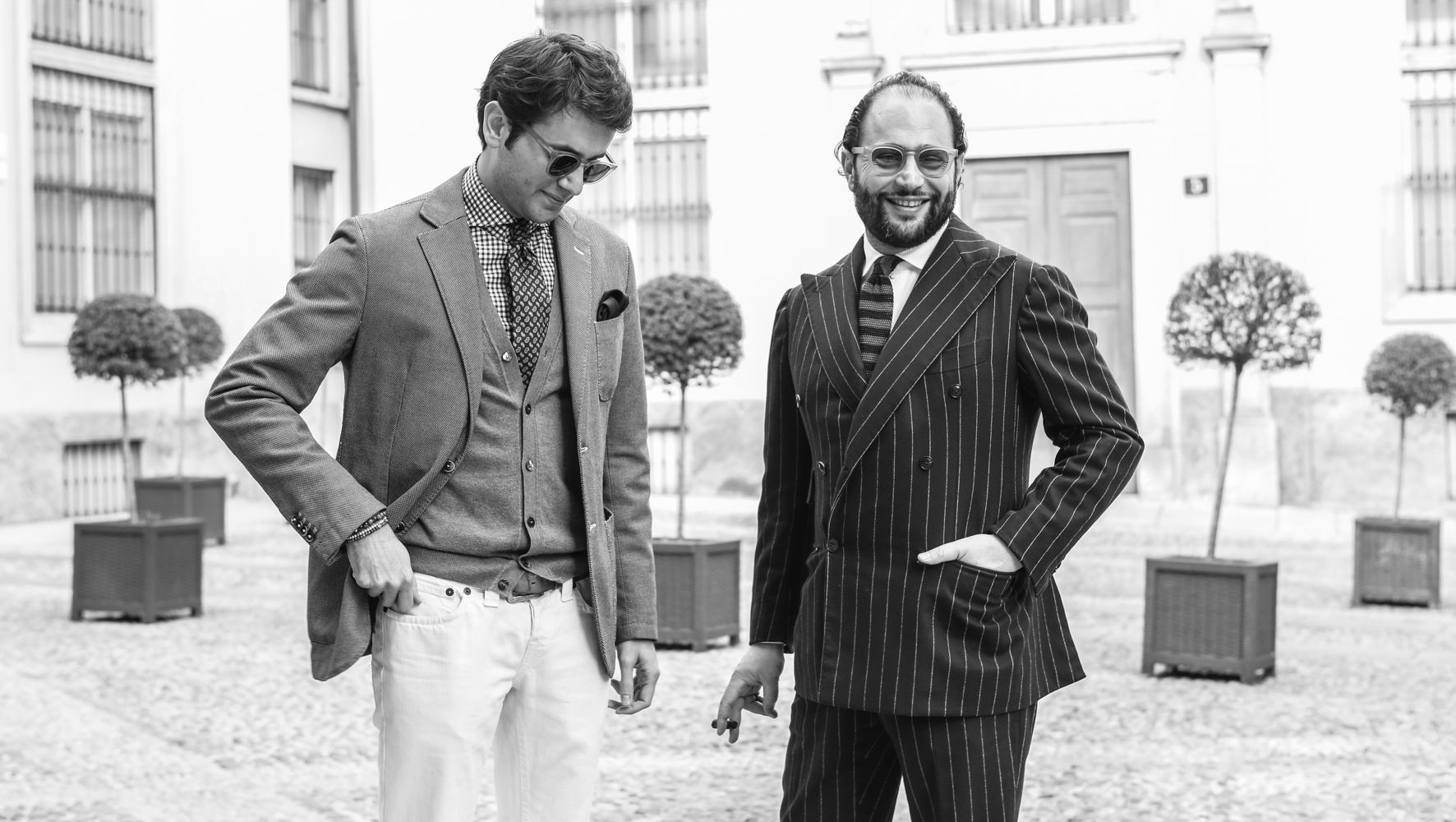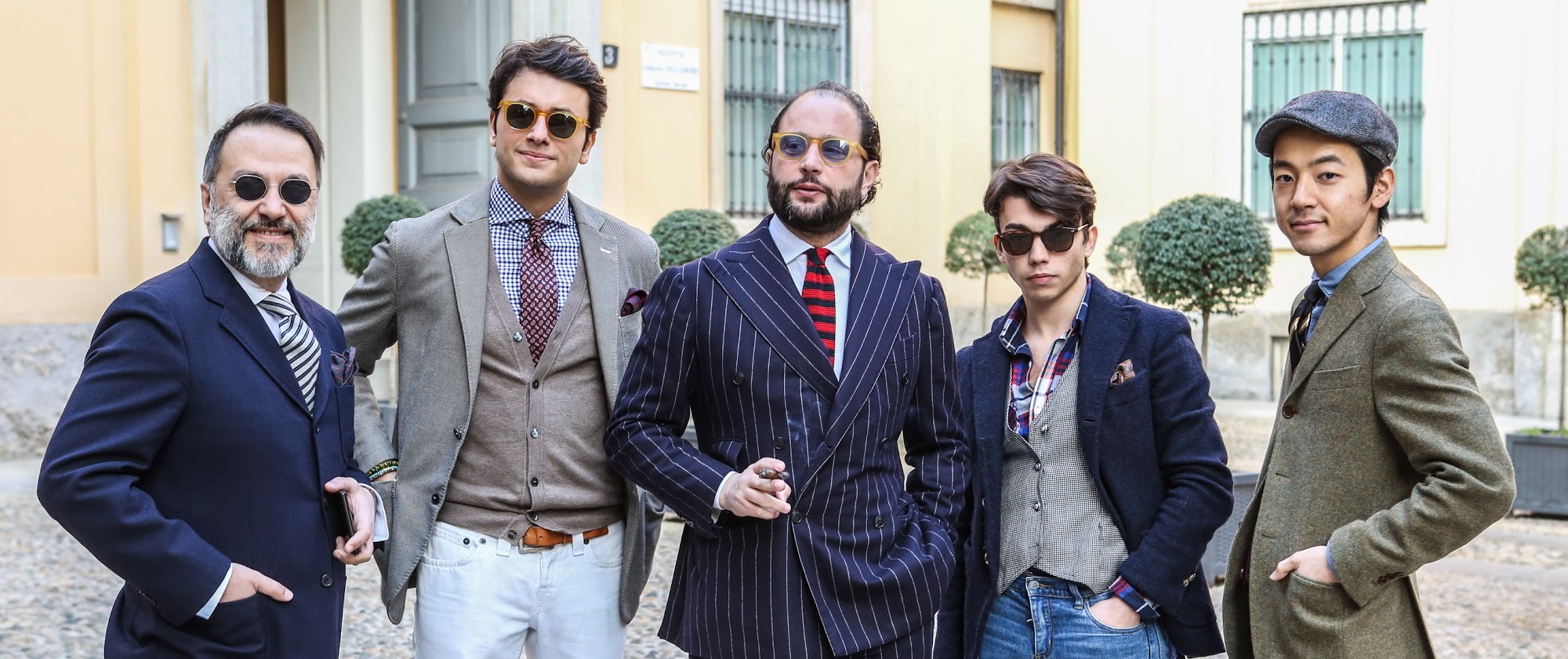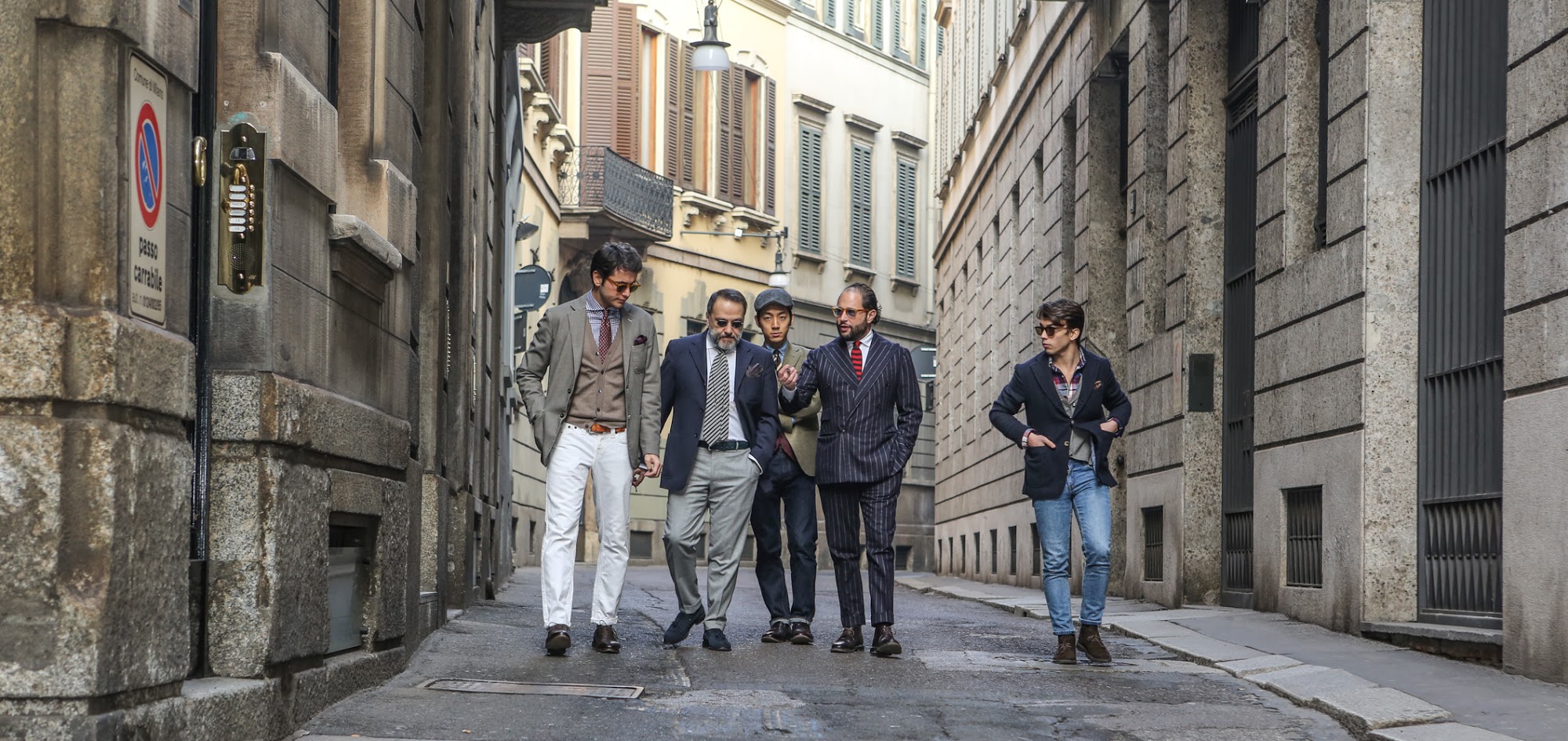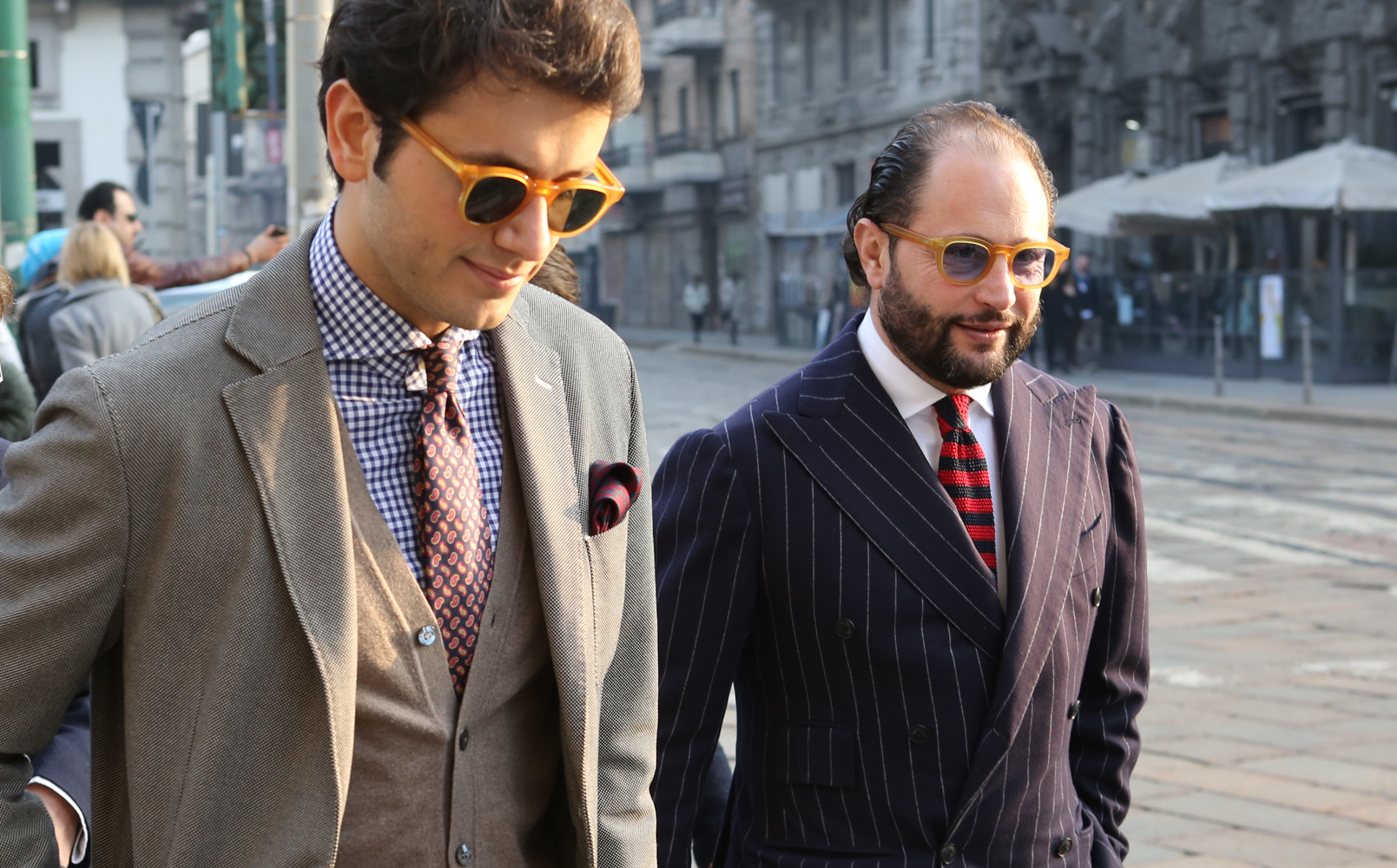 We didn't plan to wear the same sunnies ;)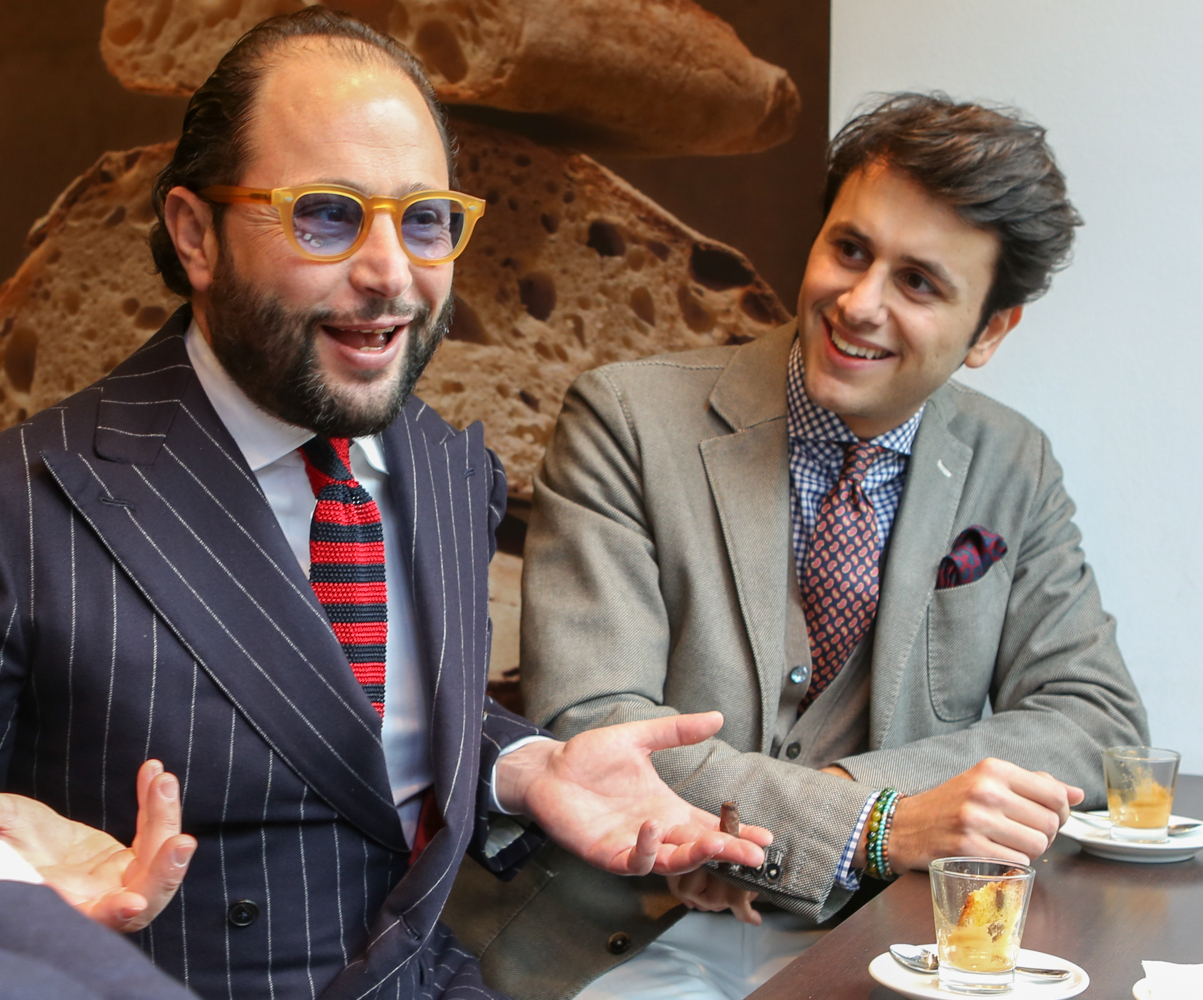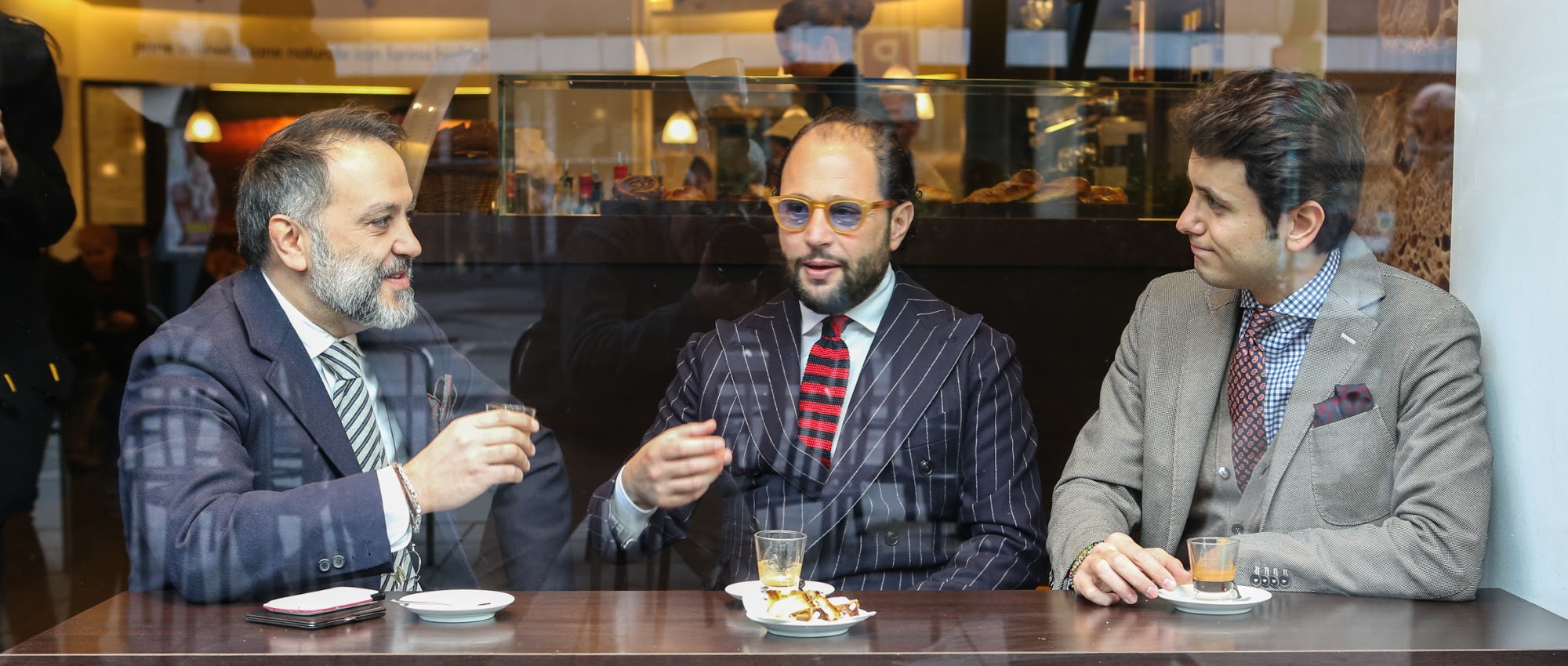 If you like what we are doing here, please consider following us on
Facebook - Tumblr - Twitter - Instagram
Ph. Credits: Claudio Sforza